Using the best VR apps offers users incredible visual experiences and opens up a whole new suite of creative outlets. Whether you want to make your own 3D art or engage in immersive and unique gaming experiences, the possibilities within the 3D world are limitless as the technology continues to expand and improve.
This is where my guide comes in as I round up the very best VR apps on the market today. This doesn't include PSVR 2, which is set for release 22 February 2023; if you want to read more about Sony's new hardware read what a VR developer thinks about PlayStation VR 2 and discover the best PSVR 2 games.
The ever-expanding library of VR tech means there are more ways to experience the virtual world than ever: be it a console, tablet or even your phone so you don't even need to invest in the high-end expensive VR headsets if you're on a tighter budget.
This piece details a wide range of apps for different kinds of users. We start out with some great free apps that you can try out now before moving on to the best VR apps for creators that require payment. As the virtual world continues to expand, there is a massive library of VR games, experiences and creative apps for digital artists available. Wanting a headset but not sure where to start? Check out our regularly updated guide to the best VR headsets for art and gaming.
The best VR apps for viewing
Space Explorers is an intimate VR app like no other. This app presents you with real International Space Station footage, as opposed to the rendered visuals of other VR apps. Claiming to be the largest production ever filmed in space (we can believe it), this four-part series was shot over a period of two years and allows you to mingle with the astronauts aboard the ISS.
As if actual ISS footage isn't enough, this app includes interviews with the astronauts, so you'll learn something, too. The final episode is due this spring and it's exclusive to Oculus Quest.
You might be surprised to see it make this list, but the world's most well-known video platform has a plethora of original VR content from a bunch of imaginative creators. YouTube's own virtual reality channel hosts videos from the likes of National Geographic, Discovery, the NBA, and more. This means you can get up close and personal with your favourite sports stars, tour stunning locations around the world, and try out all new experiences.
As is always the case with YouTube, you'll have to search through heaps of content to discover the right experience for you, but you're sure to find something unforgettable. It might not cover everything perfectly, but you can rest assured that YouTube's VR apps do cover everything.
All the very best VR apps offer unforgettable visual experiences and Within VR does just that. It's a platform for high-quality videos from professional creators across a vast array of genres, including documentaries, music, horror, mindfulness, and fitness.
Within VR is compatible with all major VR devices and headsets, so you can enjoy these experiences regardless of your preferred output. In fact, it's less of an app and more of a fully-featured VR platform that hosts all manner of excellent, high-quality experiences.
Imagine YouTube if it was more specifically tailored towards VR aficionados, with every video and piece of content refined and developed to make it as immersive as possible. Amongst its content, you'll discover content from household names like Vice and Lego.
The Guardian VR app is an immersive combination of hard-hitting journalism and storytelling from the daily UK newspaper of the same name. This app delivers an array of innovative content that plays into the newspapers left-leaning political view.
From following in the footsteps of asylum seekers to discovering the struggles some in society go through, and experiencing the world through the eyes of a baby, The Guardian VR app offers plenty of food for thought.
While it doesn't have the same depth of content as some VR viewing apps, The Guardian VR app is updated regularly with new and timely content. If you buy the newspaper or follow the news website, there's no better way to get closer to the issues close to this media outlet's heart.
Whilst platforms like The Guardian VR app are designed to improve your social health, the Provata VR app focuses on your mental and physical wellbeing. This VR meditation app aims to promote calmness and better health in its users.
Inside the app, you can travel to a range of relaxing locales, from coral reefs and breathtaking waterfalls to the majestic northern lights. You choose a guided meditation exercise and then track your progress with the Health app.
The Provata VR app can be connected to a number of devices to improve the results, connecting to an Apple Watch, for example, will enable the app to measure your heart rate. Features like biofeedback make this app an incredibly clever use of VR and its capabilities.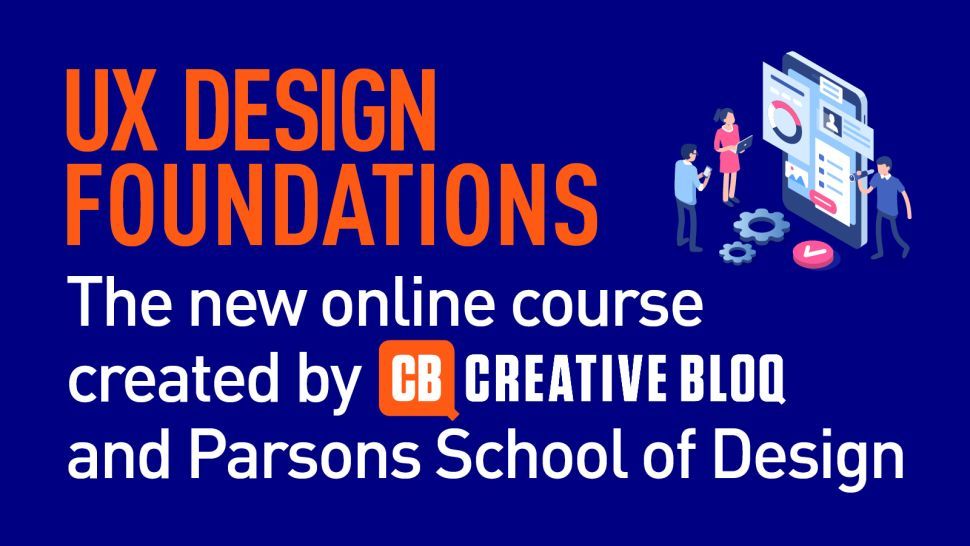 (opens in new tab)
The best creative VR tools
Designed for use on PlayStation 4 (but also compatible with the PS5), Dreams is limited to use with Sony's PSVR headset. But that's the only limitation to this intricate set of creative tools that lets you develop games and films in VR.
Don't let the cute designs and colourful world fool you, Dreams' developer tools are incredible. You can create almost any kind of game, including your own VR experiences. The UX design and overall user experience is intuitive and an absolute masterclass in accessibility and ease of use.
The key feature of Dreams is its community support, enabling users to share their games, movies and experiences with others. Plus, you can adapt and reuse elements in your own projects. Each Dreams creation offers a full user list, to show where ideas and elements came from.
To learn how you can create UX to the same standard as Dreams, take a look at our UX Design Foundations Course.
• Download Dreams on PSVR for £34.99 (opens in new tab)
Quill by Smoothstep may feel like a traditional painting app, but it's actually a full 3D animation studio, in VR. Many fantastic animated shorts and experiences have been created using Quill, including Day of the Dead (opens in new tab) by Mi Concept + Design. With Quill, you can create artistic brush strokes live in 3D and fully animate them.
Whether you want to stay in VR space to view your masterpiece or export it to your chosen 3D software to light and render is completely up to you. Quill films can also be watched on the Quill Theater app. Note: the old Quill app is no longer on the Oculus app store, as it's been returned to its creator Inigo Quilez. Instead, find it by searching for Smoothstep on the Oculus store.
Gravity Sketch is a fully-fledged VR content creation app with some really cool and intuitive tools for creating shapes and using splines and curves. It's particularly useful for product visualisation, modelling vehicles and the like. Comparison has been made to Adobe Illustrator and we think that's fair.
Gravity Sketch is a pro-level set of tools, so as well as the free to try edition there's a feature-packed version aimed at enabling teams to work collaboratively across projects. Choose the edition that best fits your needs, but note that the free edition has limited cloud storage (but three people can work together on one project).
Tilt Brush was one of the early art apps to make a big splash in VR and it's still an enjoyable experience to this day. Despite Google dropping support for it, it remains one of VR's best and easiest to use creative tools. Thankfully, a dedicated community has continued to support the now free-to-access code.
It features some interesting animated brushes, a pro mode for the more advanced user and a superb UI. It may be a little more casual than others on this list, but it's a fun way to rough out ideas or simply doodle in VR.
The unusual UX design goes all-in on the graffiti theme in an app that enables you to channel your inner-Banksy and spray art on realistic locations. Kingspray Graffiti features a fantastic simulation of spray paint, that drips and spatters realistically.
The act of spraying your designs onto the in-app photo real walls feels great to use and helps sell the idea you're living the life of a graffiti artist. You can also storyboard, animate and rig your assets in VR, and export your movies and projects to view.
• Download Kingspray Graffiti on Oculus for £10.99 (opens in new tab)
• Download Kingspray Graffiti on Steam for £10.99 (opens in new tab)
Tvori is a professional VR animation and prototyping app that has been specifically designed for previz and animatics. Its simple controls allow you to create, build and explore animation and designs at scale. You can also collaborate with friends on designs, and offer reviewable layouts to your clients.
The Tvori app features a whole suite of real-time animation tools that are great for shorts and demos. This isn't one for beginners or casual users though, it's a high-level professional app that is perfectly designed to aid the development of projects from pitch assets to final shorts and previz.
• Download Tvori on Oculus for free (opens in new tab)
• Download Tvori on Vive for free (opens in new tab)
AnimVR brings the passion of hand-drawn animation to VR. It's an app that marries the best parts of traditional and digital animation in one enjoyable package, so you can mix frame-by-frame techniques with advanced import and export features, and the ease of VR.
You can create everything from storyboards to full animated shorts, and AnimVR is compatible with Maya, Houdini, Blender and Unity. Used by leading studios such as Aardman and Nexus, this is a good pro-level app that is also highly accessible.
• Download AnimVR on Oculus for £22.99 (opens in new tab)
• Download AnimVR on Vive for £22.69 (opens in new tab)
• Download AnimVR on Steam for £23.79
Formerly Oculus Medium, Adobe's Substance is now entering the VR space, and it's doing it in a groundbreaking way. With this app, you can take your 3D models from your desktop, into VR and back again seamlessly.
Substance 3D modeller could be one of the best VR apps around for creatives, but it just needs to get out of its closed beta before we can make a full judgement. It's currently invite-only, and you need to head over to the Adobe site (opens in new tab) and sign up to stand a chance of getting on board.
• Download Substance 3D Modeller by signing up for the closed beta (opens in new tab)
MasterpieceVR is an all-inclusive studio designed to give indie creators every tool they could possibly need to create content in VR; whether it's games, animation, digital art, VFX, industrial design or 3D printing MasterPiece Studio Pro will have you covered.
MasterpieceVR can be quite overwhelming as it lacks the ease of approach and closed system of Dreams (Sony's app can only be used on PlayStation), but the features and capabilities of MasterpieceVR are no less expansive. Helpfully, the app also lets you export files useful for all manner of projects and portfolio sites.
• Download MasterpieceVR on Steam for free (opens in new tab)
Best VR apps for workouts
FitXR is to VR what Peloton is to exercise bikes, but less expensive. The FitXR pitch is a subscription service of classes and workouts, with an associated community to offer support. This app offers a wealth of workouts, for a price.
The workouts are based on simple game mechanics, with a UX and menu design that are fantastic for broad appeal to anyone that might not be a devoted VR user and just wants to exercise. It's a great example of a UX designed for people who don't want to think they're playing a game. A good one for Oculus developers and designers to study.
• Download FitXR on Oculus for free (opens in new tab)
While FitXR is for the exercise lovers who know they want to get fit, Knockout League is a game that cons you into thinking you're playing. You're not, you're exercising. Hard.
Don't be taken in by the colourful cartoon visuals and accessible menus, this boxing sim is a true fitness workout. The movement controls are geared around performing lunges, squats and pumping those arms. You will build-up a sweat playing Knockout League.
A series of fun mini-games take you through the exercises without realising you're getting a workout. The Story mode pits you against a series of opponents who all need to be defeated with particular movements – read exercises. Knockout League is shows a great approach to UX design.
• Download Knockout League on Oculus for £14.99 (opens in new tab)
• Download Knockout League on Steam for £15.49 (opens in new tab)
• Download Knockout League on PSVR for £15.99 (opens in new tab) (opens in new tab)
Take on over 35 maze-like obstacle course that demand you run, scramble and climb all manner of colourful blocks and walls. Like Knockout League, To The Top lulls you into thinking this is just a game but is in fact a good fitness workout.
The colourful design and bold, graphic choices hide a game that will get the blood pumping and the muscles aching. There's a lot of content in here, and some of the later courses act as giant puzzles you need to scramble around – and it's all against the clock.
• Download To The Top on Oculus for £14.99 (opens in new tab)
• Download To The Top on Steam for £15.49 (opens in new tab)
Best VR games
PC gamers have demanded a new Half-Life for years, and Valve delivered. Kind of. Half-Life: Alyx is a VR exclusive new chapter in the icon game series, and makes spectacular use of VR to bring this sci-fi world to life.
We particularly love the dev's use of the fan-favourite gravity gloves that enable you to pick up and interact with nearly anything in the world. Fans of the series will feel right at home, newcomers can just enjoy throwing stuff around.
You will need a good PC and VR headset to get the most from this one though, as it's state-of-the-art VR gaming at its best and while need a high-end headset and hardware to work properly.
• Download Half Life: Alyx on Steam for £46.49 (opens in new tab)
We've had boxing and rock climbing, but Beat Saber brings music rhythm antics to the VR party. This game is a joy. Get your groove on and spend some time moving to the beat and using a pair of sabres to chop those flying bricks. This is one for the Jedi Master that enjoys Tetris.
With Oculus you're in good hands as the headset comes with its own controllers, on PSVR however you will need two Move controller batons. These are incredibly hard to find, and can actually now cost you more than a PSVR headset.
If you grew up waving around imaginary lightsabers and making schwoom-schwoom noises then this is the VR game for you. Not only does the lightsaber swinging feel great, but you can also 'use the Force' to push, pull and throw objects around.
All this and you get to take on Darth Vader. This three series adventure is great fun, and on PSVR you can get the whole package for one price. The story can be over in just three-to-four hours but a challenging combat mode enables long term light saber schwoom-schwooming.
• Download Vader Immortal on Oculus for £7.99 (opens in new tab) (episode)
• Download Vader Immortal on PSVR for £24.99 (opens in new tab) (series)
The best VR developer tools
Unreal Engine 5 is the industry-standard set of developer tools that can be used to create almost anything. Unreal calls its VR tools 'XR', which includes augmented reality (AR), virtual reality (VR), and mixed reality (MR).
The tools are so deep that for creators of games, films, and photo-real visualisations, anything is possible. It's worth noting however that Unreal Engine 5's workflow can be complex and you will need a powerful PC to handle all the assets.
• Download Unreal Engine on PC for free
Much like Unreal Engine, Unity is a set of professional developer tools designed to be used for all types of creative projects, from games to films. Unity can be a little easier to use than Unreal Engine, and it's not quite as tech-intensive.
This is a developer platform picked up by many in the indie space and is particularly great for creating mobile VR games and experiences. Its VR tools are great and some of the very best indie VR games were built from it, such as Beat Saber.
• Download Unity on PC for free (opens in new tab)
Some of this content originally appeared in 3D World and MacFormat magazines. Subscribe to 3D World here (opens in new tab) and subscribe to MacFormat here (opens in new tab).
Read more: